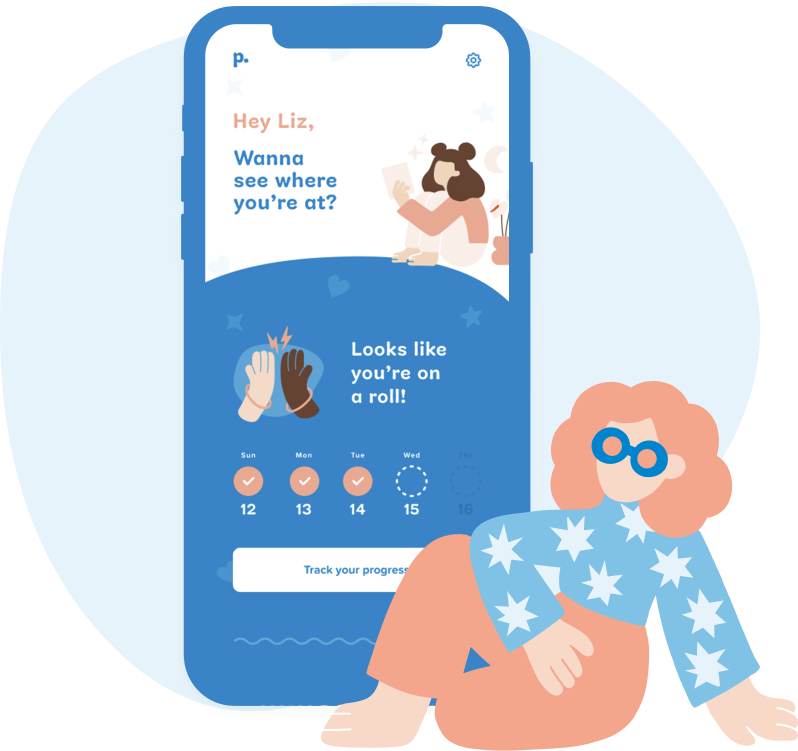 Support on your journey from blah to yay
Meet your new secret weapon in the battle against feeling blah. Sign up for 30 days of positivity, humour & support, in your pocket. (You know it makes sense.)
Get Started
Easy peasy probiotic tracking
We know, we know. The last thing you need is more stuff to add to your endless To Do list. That's why Pep features daily texts to remind you to take your probiotic, at whatever time works best for you. We'll keep you on track - without bogging you down.
---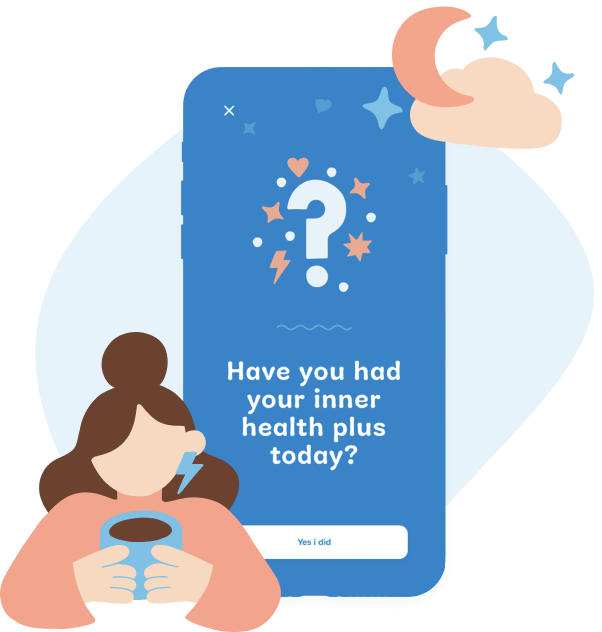 Regular wellness check-ins
Get a sense of how your body's responding to your new regime over the course of the month. Log changes to your digestion, skin, sleep cycle, energy levels and more with our super-simple wellness diary feature. Or don't. It's basically up to you.
---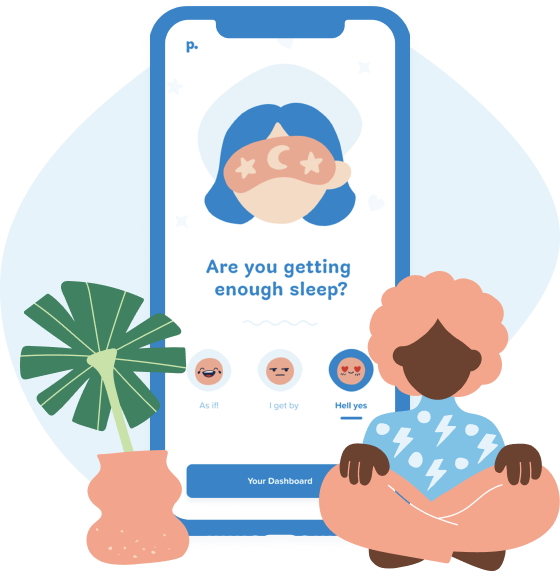 Features you'll actually use
We're not here to preach, track you 24/7 or help you become your #bestself. There's no judgment. No expectations. No finger-wagging. Just heaps of good stuff to help you feel less... meh.
Mindfulness exercises
Easy-to-follow exercises to focus your mind and boost your energy levels.
Health tips
Practical advice & whole body health tips you can read in under a minute.
Wellness diary
Body check-ins to help you track your progress & connect the dots.
SMS reminders
Your daily reminder to take that little capsule packed full of probiotic goodness.